Are you ready to finally be present the way your loved ones need?
FREE YOUR MIND TO RECLAIM YOUR PRECIOUS TIME & EMOTIONAL ENERGY SO THAT YOU CAN ACTUALLY SMILE MORE, STRESS LESS & SHOW UP CONFIDENTLY
The problem with trying to change this pattern of anxious thinking is that it's hard to do alone!
It can be overwhelming and feel impossible. If it were easy, you would already have changed it, wouldn't you?
If you're like most of my clients before they start working with me, then you're likely feeling frustrated, insecure, and overwhelmed...wondering "How long can I keep this up before I mess up my most important relationships", right?
Most people think that to resolve anxious overthinking, they just have to become more aware of their anxious thoughts to calm down.
SO WHAT DO THEY DO? THEY SEEK OUT MORE SELF-AWARENESS OF THEIR ANXIOUS THINKING.
Can't relax. Journal it out.
Feeling overwhelmed. Get the latest self-help book.
Mind won't shut off before bed. Time to meditate (if you can sit still).
While these practices can be helpful for relief, they can become an exhausting and endless journey of seeking short-lived bursts of relaxation. And the anxious overthinking pattern never changes.
So here's the million dollar question…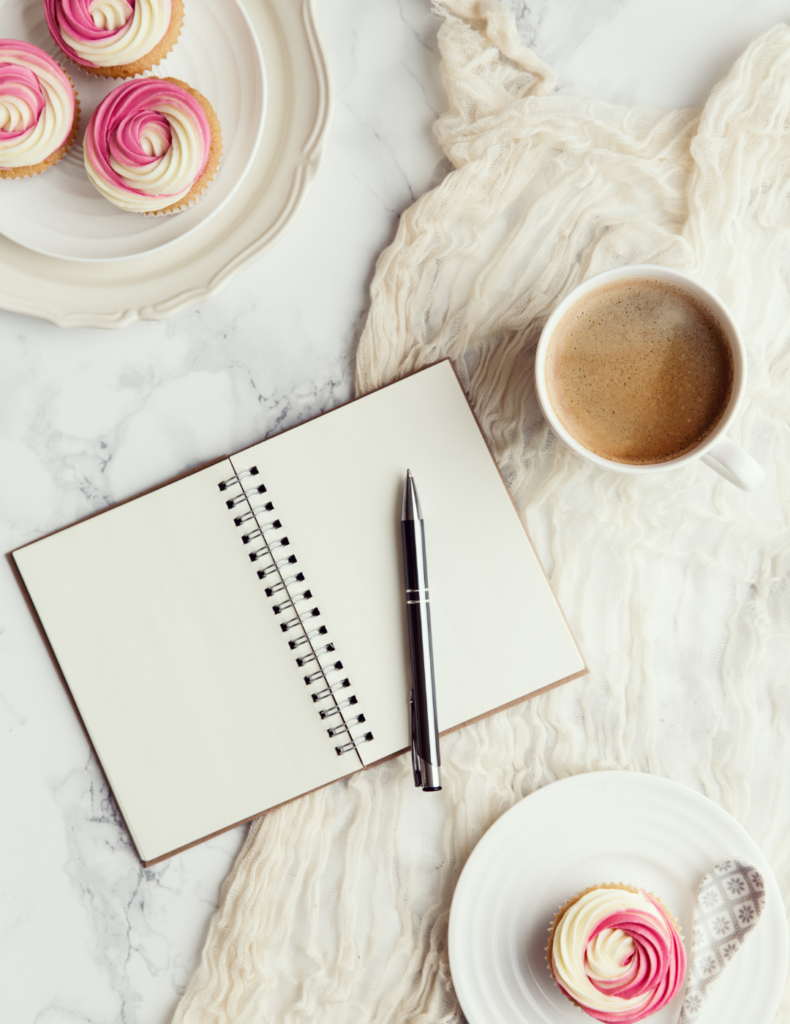 IF SELF-AWARENESS IS SUPPOSED TO GET YOU TO CALM & CONFIDENT, WHY DO YOU STILL STRUGGLE WITH ANXIOUS OVERTHINKING?
WHY DOESN'T MORE SELF-AWARENESS CHANGE YOUR RESULTS?
BECAUSE YOU ALREADY KNOW THAT MORE SELF-AWARENESS WON'T BREAK THE ANXIOUS OVERTHINKING CYCLE.
It's driven by what you can't see. By the beliefs hiding under the surface of your self-awareness in mental blind spots (those places that sabotage you, over and over again).
The truth is the real culprits are the underlying beliefs that drive your thoughts & feelings…not the lack of awareness.
Those are what drive your thoughts, feelings, and how you show up in the world, regardless of your awareness. They're what keep you stuck on that "hamster wheel" of the anxious overthinking cycle – constantly chasing moments of relaxing relief. It's a major block of the anxious overthinker.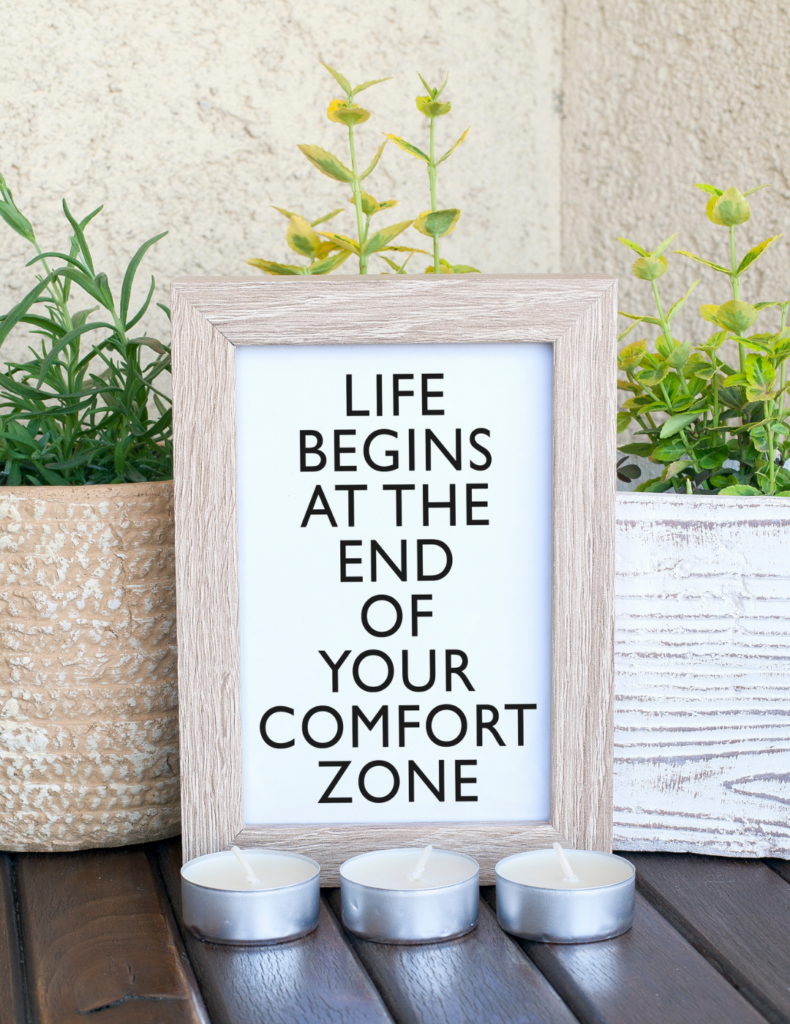 And if you don't resolve this, then unfortunately you run the risk of reinforcing the anxious overthinking pattern more deeply and allowing it to continue to wreak havoc in your life.
If you want to change the way you think, feel, and act, you need to discover the root limiting beliefs that are hiding in the shadows of your mind, keeping you stuck. The problem is…you can't see them! (That's why they're called blind spots!) And then you have to uproot them.
Only once you've uprooted your limiting beliefs, can you experience a real mindset shift and a real change in your life. That's when you instantly transform into a Resilient Powerhouse with full access to calm & confidence.
AND I WILL HELP YOU MAKE THAT TRANSFORMATION...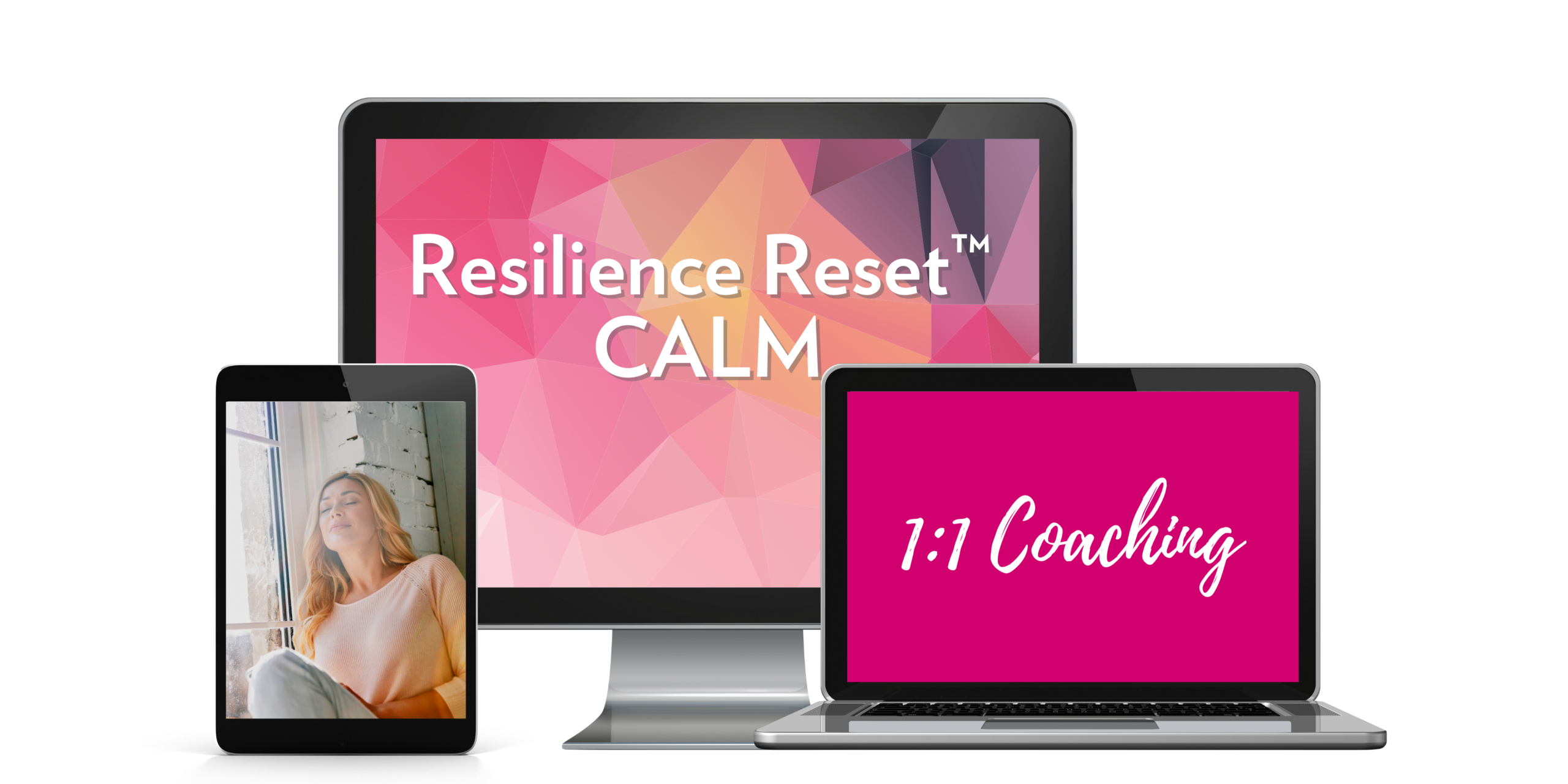 Resilience Reset™ CALM
isn't a "personal growth" program like all the others you may have taken.
It's a 12-week 1:1 virtual coaching program that will
TRANSFORM YOU…
From an Anxious Overthinker to a
Calm & Confident Powerhouse.
TRANSFORM RUMINATION INTO PEACE
"Now I haven't been feeling Imposter Syndrome, which is kind of an interesting thing to say, because it's been 'my partner' my whole life.
So it's been a lot more peaceful in my professional life and it's taken a huge burden off my shoulders. I feel lighter and I can focus on other things.
I'm not ruminating about things if I didn't know something. It's great. It's been transformative!"
- Dr. Anne Hussain, ND
Naturopathic Doctor & Period Literacy Advocate
Coaching Client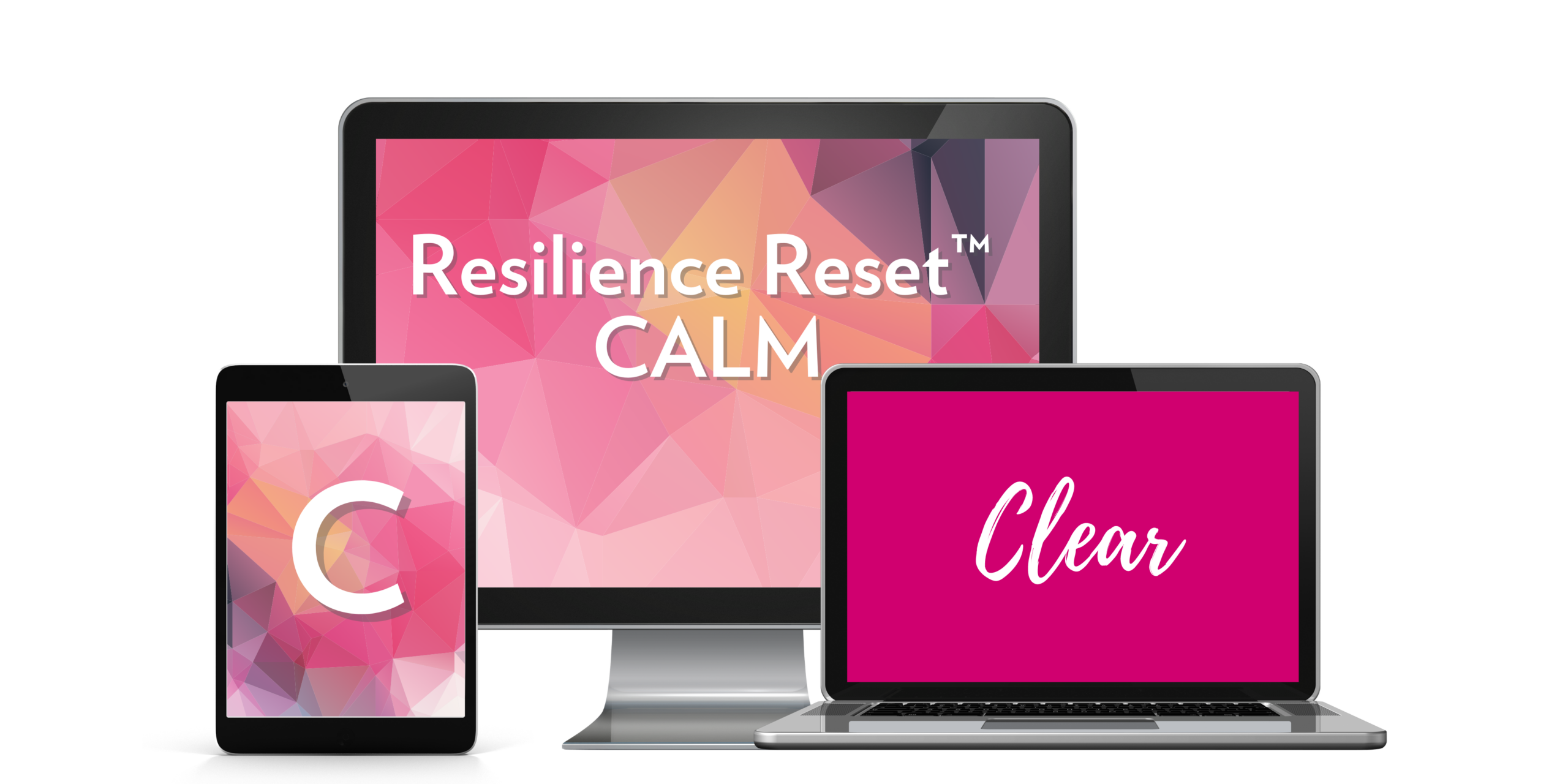 STEP 1 - CLEAR
Get clear on your goals, your ideal self & life, uncover the limiting root beliefs holding you back
Uncover your blocks so you can chart your course for the life you truly desire
Get instant self-awareness about your relationship to yourself, others, and the world
Get crystal clear on your goal and vision for your best life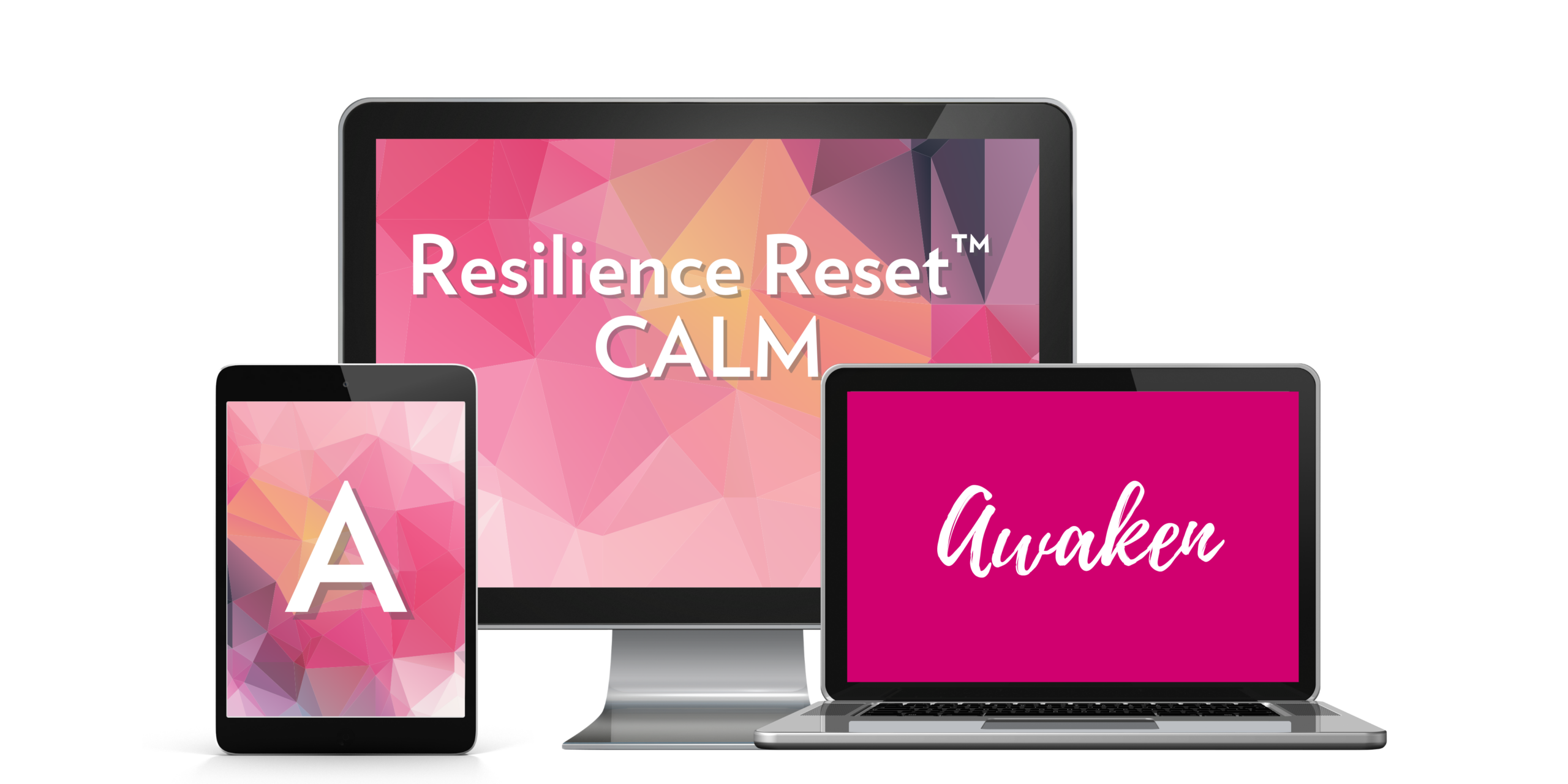 STEP 2 - AWAKEN
Release limiting root beliefs, negative emotions, & self-sabotaging patterns to awaken your ideal self
Discover how to let go of limiting beliefs with ease so you can move forward
Drop the weight of heavy emotions like fear & shame blocking you from your best life
Gently untether from past negative experiences holding you back (without rehashing the painful details!)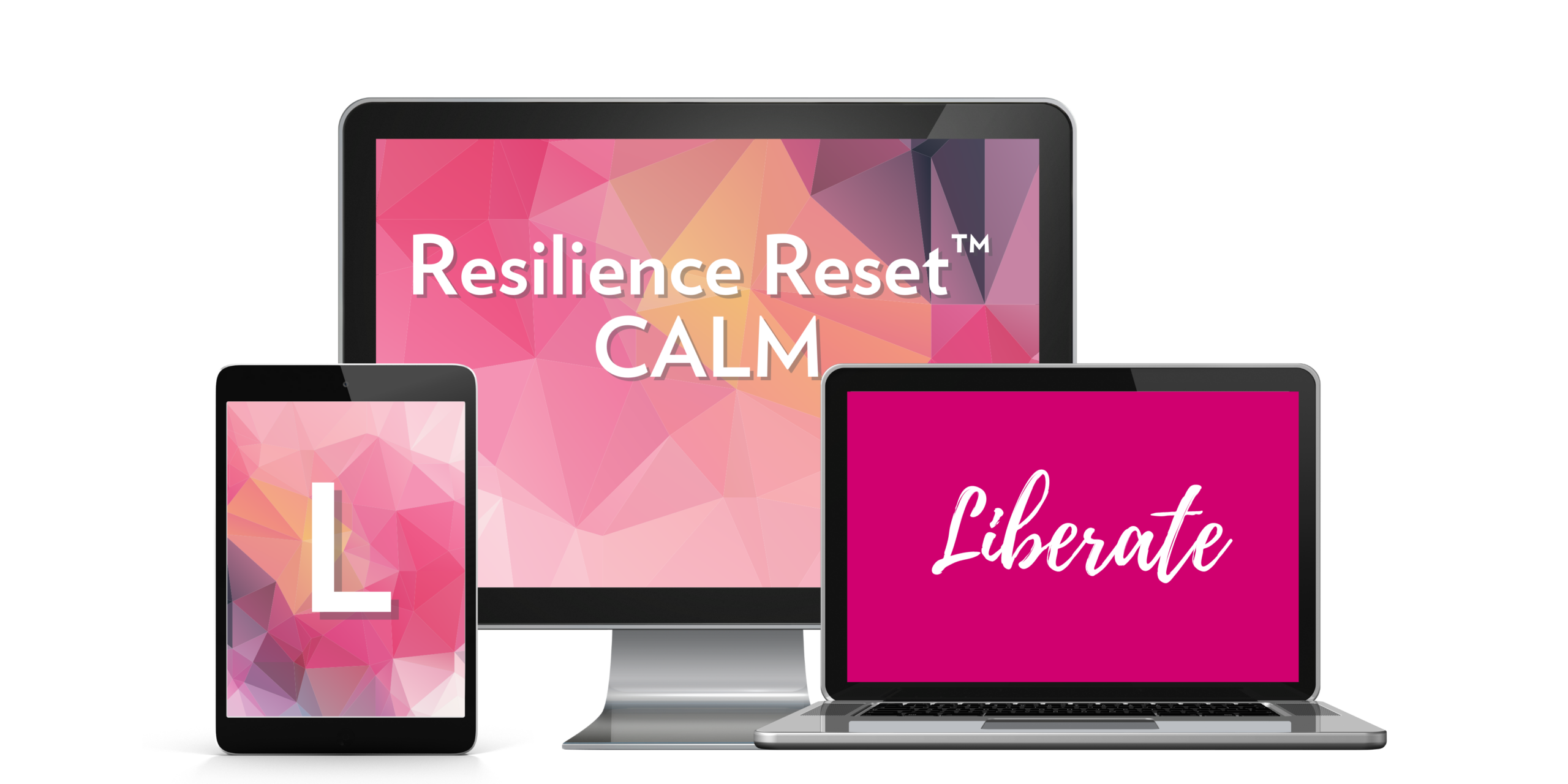 STEP 3 - LIBERATE
Free yourself from your past, step into self-authority, & cultivate deeply positive thoughts & emotions
Uncover the secret to elevate your motivation game
Get aligned with your highest values so you can prioritize & make decisions effortlessly
Reconnect to your self-authority to experience expansion and wholeness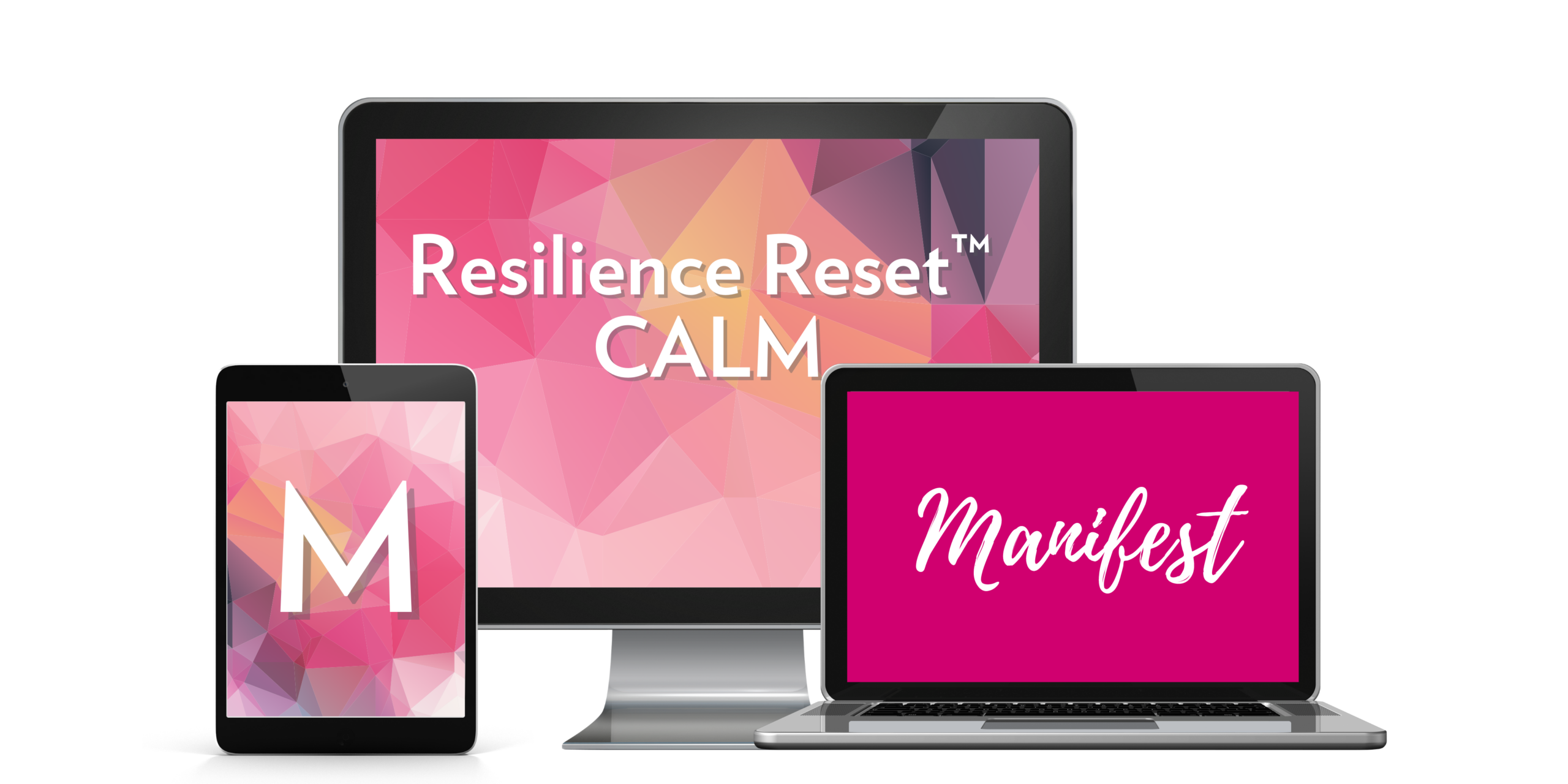 STEP 4 - MANIFEST
Achieve your goals, manifest your dreams, & project your unstoppable growth forward into your future
Discover a new, effective way to crush your goals
Lock in a positive, uplifting outlook for your future
Get massive momentum towards your dreams
Which of these results would you like?
FROM FULL OF ANXIETY TO A POSITIVE OUTLOOK
"Before the program, life was full of anxiety and full of a lot of negative emotions associated with a lot of past events that I've experienced.
I've tried EMDR. I've tried counselling, many different avenues of self-help, you know, podcasts, programs, and groups. And this is the most significant and profound change for me in my life.
Now, I can definitely see a lot of the positives in my future. I realize and fully acknowledge that I have a choice in the way I feel and the thoughts that I choose and different things whereas before I didn't feel like I had a choice. So now it's just it's a totally different outlook."
- Melissa Hurley
Wife, Mom of 2 & Career Professional
Coaching Client
SWAP INDECISION FOR CONFIDENCE & LIBERATION
"Before I started the program, I was really struggling with moving forward in my life in every aspect: my relationships, school, daily tasks, and just doing anything.
I don't have hesitation anymore. I make a list, I do it, and I'm happy. I am happier in my relationship in every way. I don't have any indecision. I am more sure all the time. I am confident in my decisions.
I was most surprised by the immediate shifts, like being more present in your life, you're wasting less time, you're less anxious. You're a different person. You move forward without being stuck.
It's just liberating!"
- Christie Vachon
Health Professional
Coaching Client
SET BOUNDARIES LIKE A BOSS & GROW YOUR CONFIDENCE
"I definitely set some boundaries.
Before I did the program I was a 'yes ma'am' kind of person. Don't get me wrong. I like being a helpful person. But I think that not setting boundaries helped me to enable some behaviours in certain people that didn't actually help them.
So I've actually been very assertive. I'm actually very, very good at setting boundaries.
I'm very grateful for this program!"
- Andrea Zore
Home Renovations Professional
Coaching Client
REMOVE BLOCKS & SHOW UP AS YOUR BEST SELF
"Tara is one of the best coaches I've had the privilege of working with.
She is compassionate, caring and most importantly driven to get to the bottom of our self-sabotage. She has a unique ability to reframe things to help you better understand the core issues and dives deep into removing the blocks.
Since our time together I've noticed a significant difference in how I show up as my best self. I highly recommend working with Tara!"
- Dr. Alison Danby, ND
Naturopathic Doctor, CEO of Autoimmune Academy, & Host of Autoimmune Simplified Podcast
Coaching Client
STOP DWELLING ON THE PAST & START LOVING YOURSELF
"I'm a different person. Every day is a beautiful day.
Before the program, I used to dwell on the past. I used to dwell on the problem.
And the situation now I'm happy. I feel free. I do things that I want to do. I have better relationships. I have self-love, self-confidence.
Everything has changed for me. In just a short time."
- Tracy Vachon-Stubbington
Registered Nurse, Wife & Mom of 2
Coaching Client
DEEPER, MORE INTIMATE RELATIONSHIPS
"If I compare myself to 6 months ago before I started working with her, everything from just happier everyday, to deeper more intimate relationships, to showing up and doing what I love and having the courage to do that every day - these are just some of the things that have shifted since my I work with her.
So I highly recommend her as a coach. If you have a chance to go through her program, take it up!
You will not be sorry, in fact, you will be so delighted and so pleased that you made that decision!"
- Dr. Tonia Winchester, ND
Naturopathic Doctor, Brain-Based Transformation Guide & Vitality Coach
Coaching Client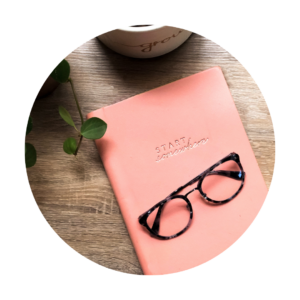 RESILIENCE RESET™ CALM START GUIDE
Value: $47
Jump start the process with laser-focus on the transformation you're seeking so you can maximize your results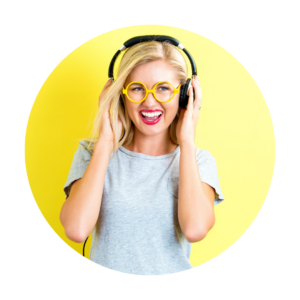 YOUR OWN PERSONALIZED HYPNOSIS AUDIO
Value: $197
A valuable tool recorded especially for you to deepen your new, positive beliefs and manifest your next goals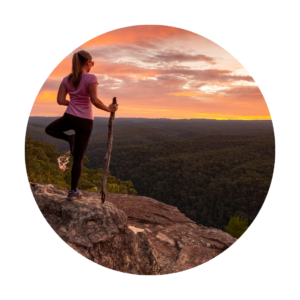 LIFE AFTER
RESILIENCE RESET™ CALM GUIDE
Value: $97+
A resource manual to leverage your results so that you're equipped to overcome future obstacles & create unstoppable growth (plus, special offers to save $$$ & earn $$$)

FROM IMPOSTER SYNDROME TO CONFIDENT CLINICIAN
Check out my client's results and her top 3 benefits from the program in this full interview:
MILLIONS OF WOMEN HAVE BEEN HELPED WITH THESE TECHNIQUES I'LL SHARE WITH YOU TO BECOME A CALM & CONFIDENT POWERHOUSE!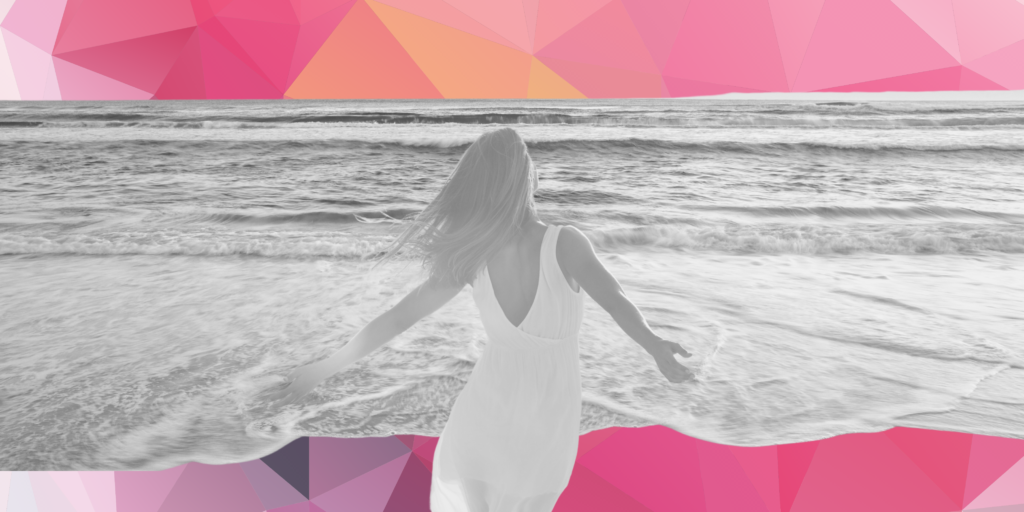 Many women hire a therapist and spend years of their precious life rehashing painful details over and over again at a cost of tens of thousands of dollars.
Over the past several years, I have seen so many women in long-term therapy still struggling with the same problem they started out with.
They are stuck, only with more self-awareness to show, while the same patterns are on repeat wreaking havoc on their work, their relationships, and their personal growth.
It's for these reasons that I want to offer you this opportunity to finally get to the root of the problem and break free from the old patterns once and for all so that you can use your valuable time & energy for building loving relationships, doing fulfilling work, and making gratifying breakthroughs in your personal growth.
IN CASE THERE'S ANYTHING I MISSED, HERE ARE SOME COMMONLY ASKED QUESTIONS: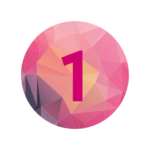 What's different about this that makes Resilience Reset™ CALM clients & all the testimonials I've seen so successful?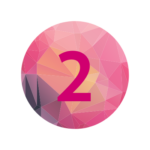 What is the time commitment for this program?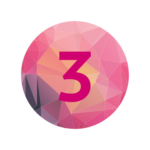 The last thing I want to do is talk about my trauma. Can I still benefit from the program?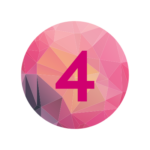 What if I have tried many things like therapy/counselling, meditation, self-help books, etc.. Will this program still help me?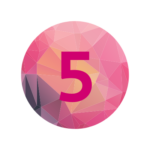 What can I expect when I enroll in Resilience Reset™ CALM?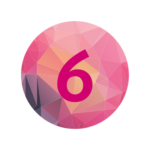 This sounds overwhelming, how much time will it take to get my results?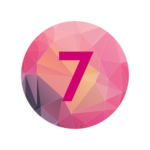 How much time will I need to schedule for this program?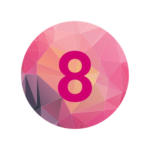 How will I feel after a coaching session?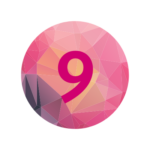 What if I need to re-schedule a session?
What if I have never tried therapy or anything else before. Will this program still help me?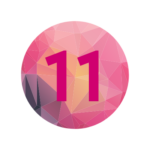 I'm someone who needs accountability to be successful, is that included?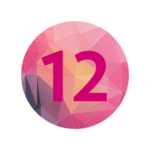 What is the Breakthrough Call?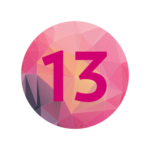 When is the next time I can start?
"I love the work that you do, you are well-spoken, and have a lot of value to share with women. To women thinking of joining I would say that I would love to be a part of it and that Tara always delivers."
Dr. Anne Hussain, ND
Naturopathic Doctor & Period Literacy Advocate
"Tara is a wealth of practical knowledge, delivered beautifully in a down-to-earth manner. She offers such a unique perspective on building resiliency for women."
Dr. Keila Roesner, BHSc ND
Naturopathic Doctor & Hormone Warrior
"Continually inspiring Tara. I said it before and I'll say it again, you are a strong and beautiful spirit and THE ONE to lead the charge for building a community of resilient women!"
Dr. Olivia Greenspan, ND, BHScN
Naturopathic Doctor, Registered Nurse & Heart Health Strategist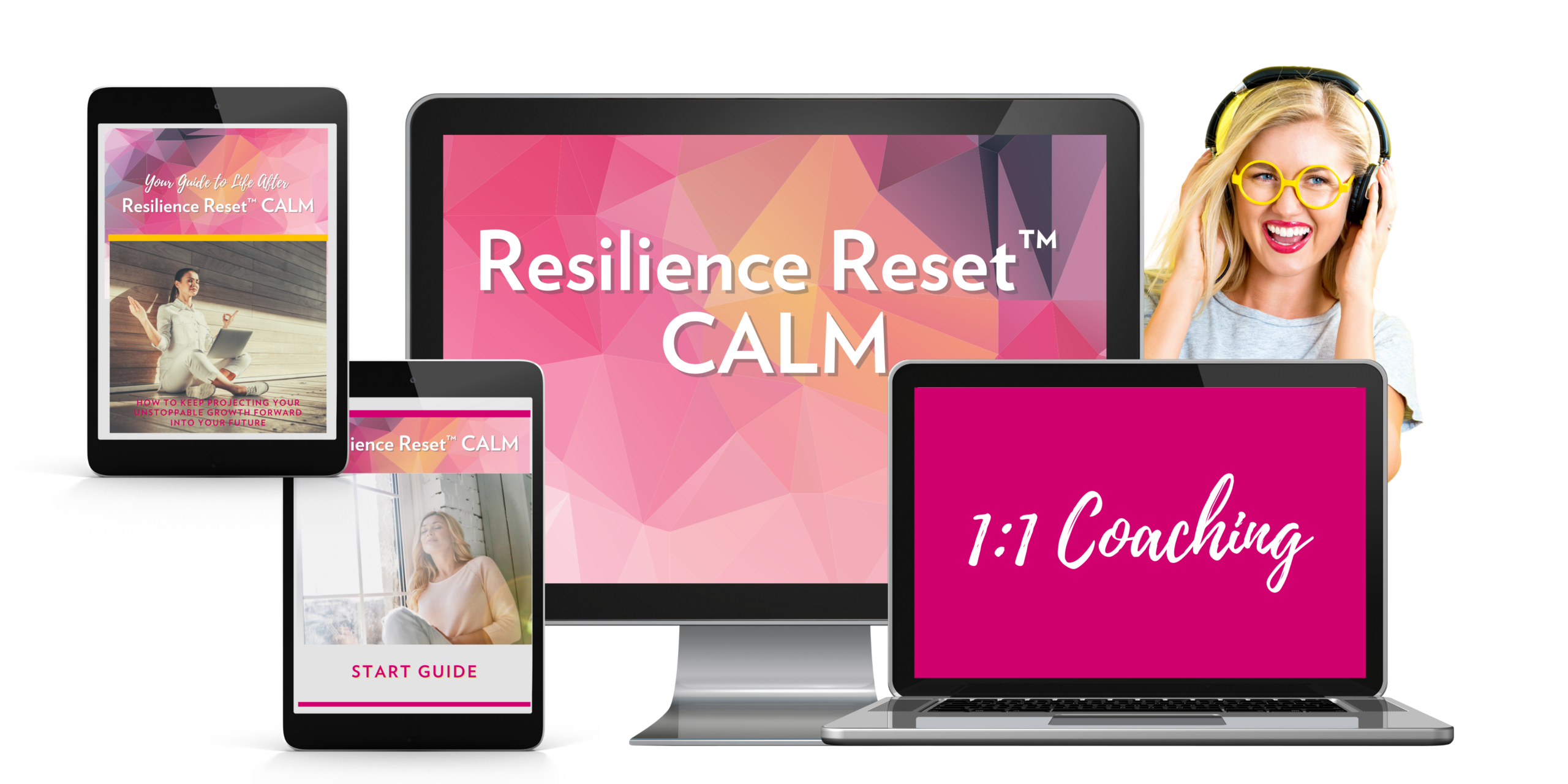 When you enroll in Resilience Reset™ CALM, you'll receive what you need to become calm & confident including…
SO NOW IT'S TIME FOR YOU TO MAKE ONE OF TWO CHOICES...
The first choice is to choose to do nothing. And as you already know, if you choose to do nothing…then nothing changes.
BUT, if you already know that you want to have peace of mind & feel confident, then your choice is obvious: book your free Breakthrough Call to explore Resilience Reset™ CALM.
I started out as the "Anxious Overthinker" on a healing journey that would last more than 2 decades.
I even became a Naturopathic Doctor & Acupuncturist seeking different ways to heal my body and mind while serving others since 2009.
It wasn't until I delved deeply into Neuro-Linguistic Programming (NLP) that I was able to fully reverse this destructive pattern in myself through coaching.
It was if all the deep-rooted challenges I was plagued with for years disappeared in a matter of weeks!
Having worked with stressed-out women to build their resilience, I traded in my white coat for mindset coaching. I completed my coaching certification and pivoted directions to help women in new life-changing ways.
Resilience Reset™ CALM, a 12-week 1:1 coaching program, was created to transform Anxious Overthinkers into Resilient Powerhouses with calm & confidence.
It's my greatest joy to save women decades of their precious time so they can live the life they desire now!